Ráno už je o dost lepší, do pokoje svítí sluníčko, dáme si malou snídani, vyfotí se se mnou (s mokrýma vlasama a pytlema pod očima) celý snídaňový personál, který mě nazve princeznou a směje se na mě asi jako já na malý miminka a koťátka – udělá mi to radost a už mi tu všechno nepřijde tak černý – doslova :D. Vysprchujeme se, Lukáš stihne zaprasit celou koupelnu svýma špinavýma žabkama, sbalíme si a jdeme čekat na recepci, kde se snažím připojit na wifi a nahrát fotku na instagram – marně.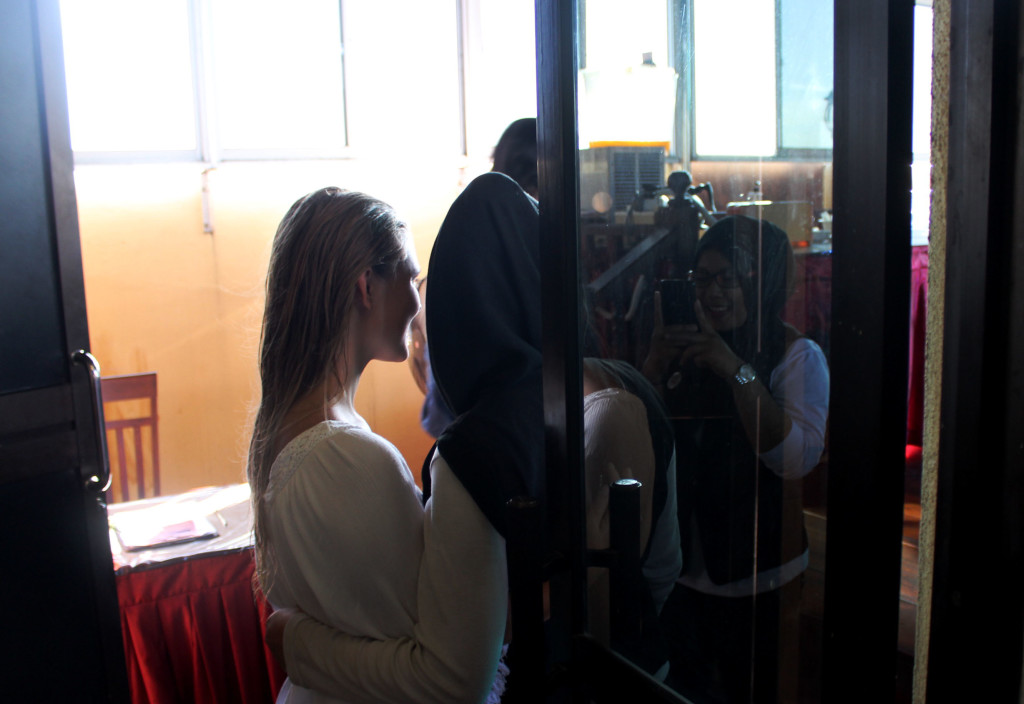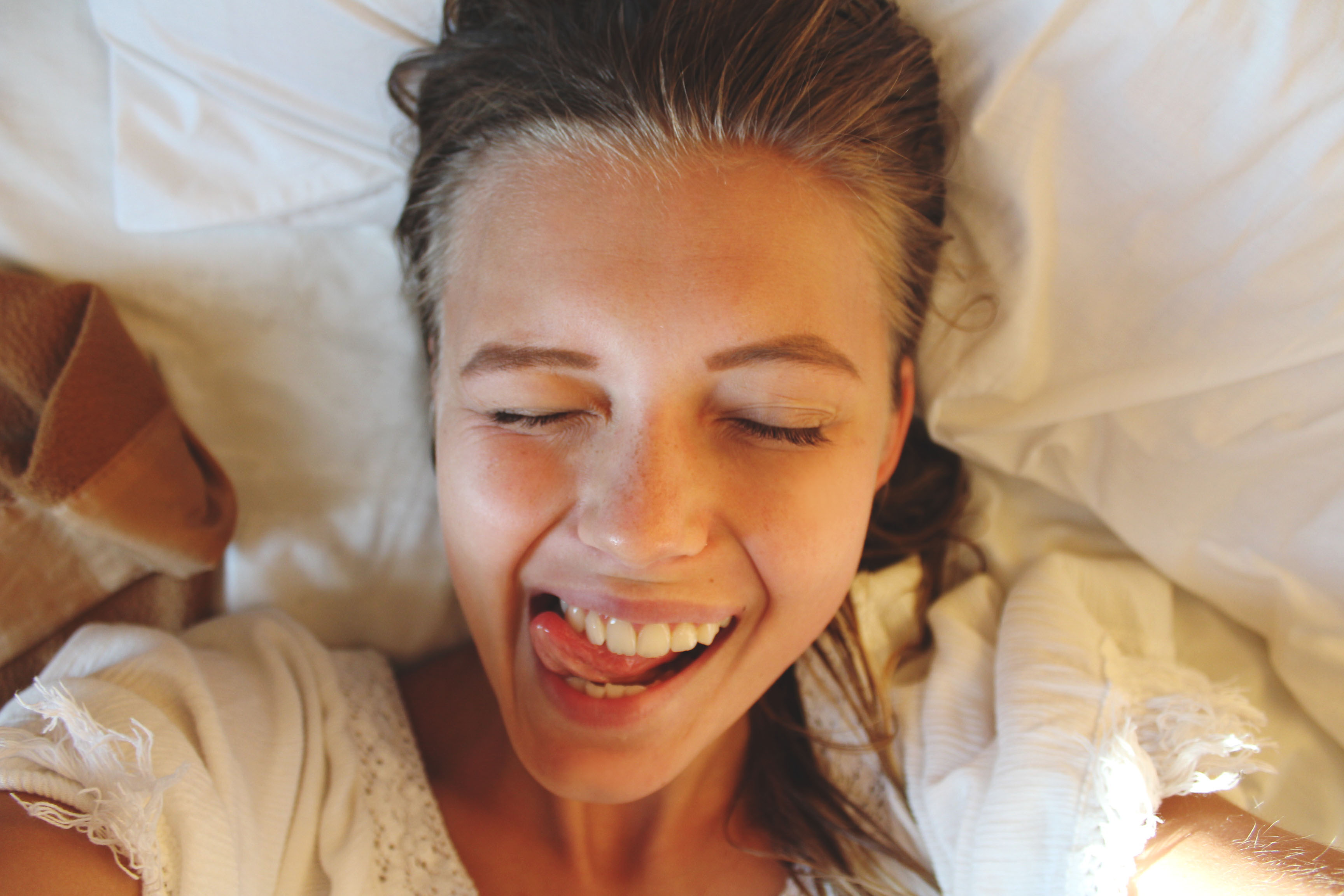 Taxíky s našimi pasy přijedou dokonce včas a vízum je tam taky! Jen je nad ním nějaký divný razítko, ze kterého lze přečíst jen pár slov a to ne zrovna pozitivních. Prý se tam tohle razítko objevilo už hodně lidem ale třeba po pár letech, ne po 6ti měsících.. nová pravidla každý týden a nikdo o nich neví. Znamená to tedy, že odjet na nějaký čas musíme, i kdyby se nám vážně nechtělo protože tentokrát tu oni nechtějí nás. Po hodinovém čekání dostaneme na hranicích další nezbytná razítka, všichni (skoro) si ulevíme, nasedáme do autobusu a těšíme se do toho našeho malého ráje. Jen ta cesta nejde tak hladce jak jsme si představovali – ty věčný optimisti /teď lžu, před každou cestou si v hlavě přehrávám ty nejčernější scénáře – většinou se vybouráme, někdo mě znásilní, nebo se přinejmenším nevyčůrám na těch tureckých, nechutných záchodech plných švábů a budu to muset zadržovat celou cestu!/ . Vypadá to, že utekl nějaký vrah, co my víme – vidíme jen všude na silnicích armádu se samopaly, několikrát jsme zastavováni, kontrolováni a vyděšeni. Občas vidíme jen pneumatiky, ze kterých trčí nenápadně zbraň a hlava nějakého toho vojína.  Do toho si Američan vydupal (vlastně mu to šlo hladce) svůj válečný film i přes mé naříkání, ať pustí radši něco hezkýho konstatoval, že tohle je hezký protože tam hraje Brad Pitt – nebylo to hezký. Takže vojáci, zbraně a dokonce i "něco jako tanky" venku a střelby v tý nejlepší zvukový kvalitě uvnitř. Fakt paráda. Otvírám knížku, snažím se nevnímat zvuk a ponořuji se do ní tak hluboko, že ji mám ani ne v půlce cesty celou přečtenou a dělá mě hrozně šťastou – pokud hledáte knížku, která vám pomůže najít trošku toho štěstí, zkuste Muž, který se rozhodl být šťastný. Čte se to krásně a.. je to pravda :)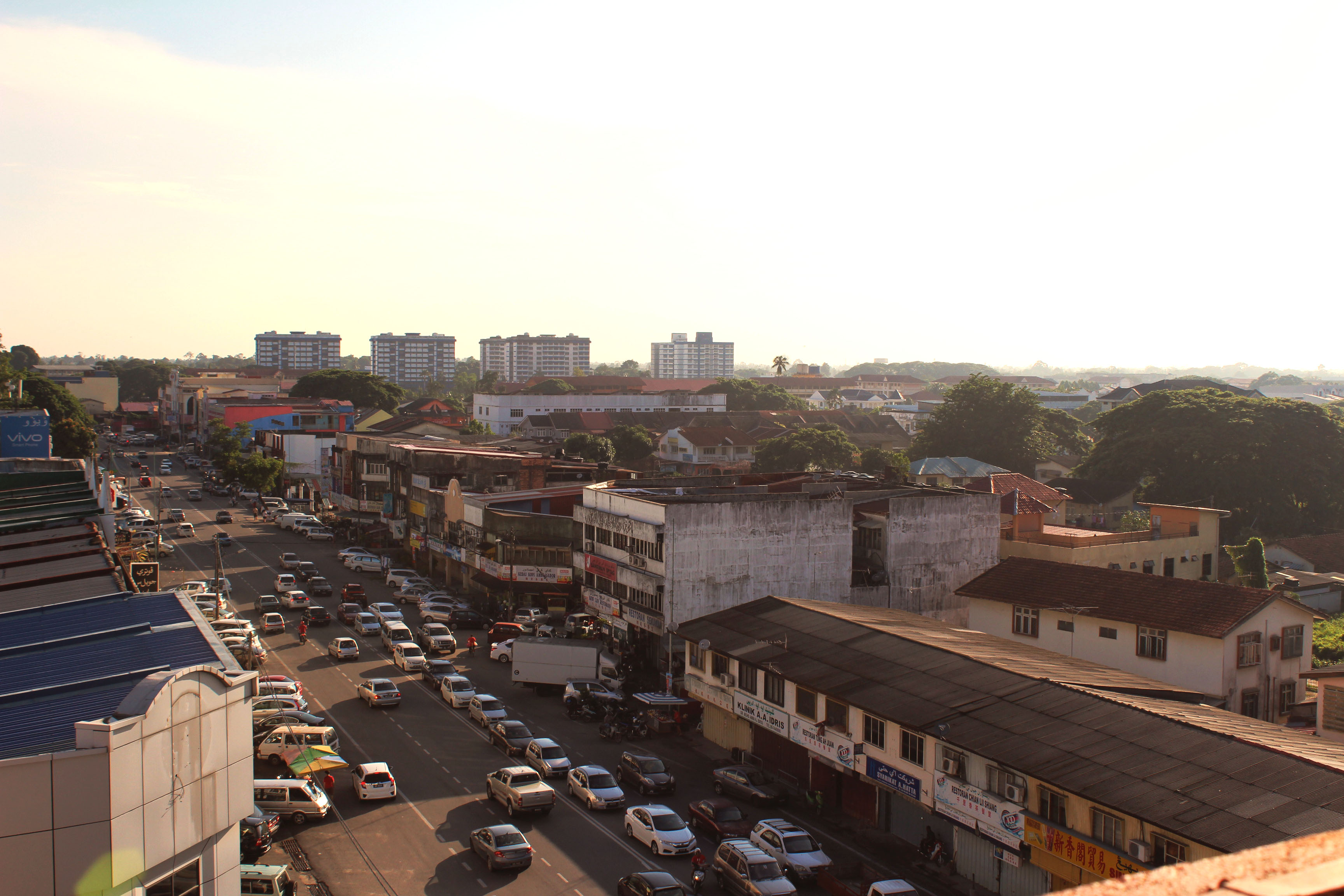 Lukáše tedy v zápětí okrádám o tu jeho a pouštím se do dalších chytrých řádků, který znamenají svět.. o té ale zase jindy :)
Trajekt v 6 jsme nestihli, jen tak tak přijíždíme do přístavu a za 5 minut odplouvá poslední trajekt v 7.. tohle nestihnout tak spíme asi na zemi! Jako celá skupinka, nebo parta přátel si leháme úplně nahoru, povídáme si, odpočíváme a jsme šťastní, že už za chvíli budeme OPRAVDU doma.
POZNATKY Z CESTY:
Poznali jsme dvojníka Jareda Leto! Je to Řek, žil v Paříži, jeho rodiče jsou umělci na Montmartru. Má miminko s Thajkou, které ho dělá šíleně šťastným. Je celý "přírodní", zuby si čistí klacíkem a má neuvěřitelně nádherný oči. Jo, a jmenuje se po bohovi – to nás ale vůbec nepřekvapilo.
Celou dobu v Kuta Bharu  jsem měla špatný pocit, neustálý strach a prostě mi bylo tak nějak zle. Chtělo se mi brečet bez důvodu, smutno, deprese.. asi jako když máte PMS, ale bez PMS.
Když se něco pokazí, vždycky to můžeš napsat na blog a lidi to baví VÍC, než když se to nepokazí.
Nikdy se nebudu spoléhat na wifi v autobuse – prý ji ukradli. Jasně.
Pamatujete si na křenový, Staročeský brambůrky v hnědým obalu, který se už nejspíš nevyrábí a byly úplně nejlepší ze všech? Tak přesně ty si koupil Lukáš v tom nejzapadlejším obchůdku, v tý nejsmradlavější uličce, v nejšerednějším městě. Na obale byl nějaký chlápek s kloboukem – asi Mexičan, ale chuť byla naprosto stejná! Dala bych si další a další.. JSEM VEPŘÍK
Lidem nemá cenu vysvětlovat, jaký je nesmysl koukat na filmy, který v tobě vzbuzují negativní emoce. Proč by člověk živil dobrovolně negace? 
Na Slováka nemusíš mluvit Anglicky! (můj mozek nepracuje tak rychle, tak prostě občas zapomenu přepnout no)
Jsou věci, který se uplatit nedají ani v Asii.. rozhodně NE, když máš v peněžence posledních tisíc Bahtů.
Když tě na hranicích nevítá nápis : vítejte v Malajsii ale obří billboardy s varováním na ebolu a další příšernosti, něco s tím místem nebude v pořádku a BUDE TOMU ODPOVÍDAT!
Rozhodně jsem ale viděla místo, na které vstoupila opravdu jen hrstka "českých" vyvolených! Protože kdo by tam vstupoval dobrovolně!?
Na cestě zpátky jsem se naobědvala za pouhých 15Kč! Bylo to něco jako kapusta/zelí/nevím s rýží.. a bylo to výborný!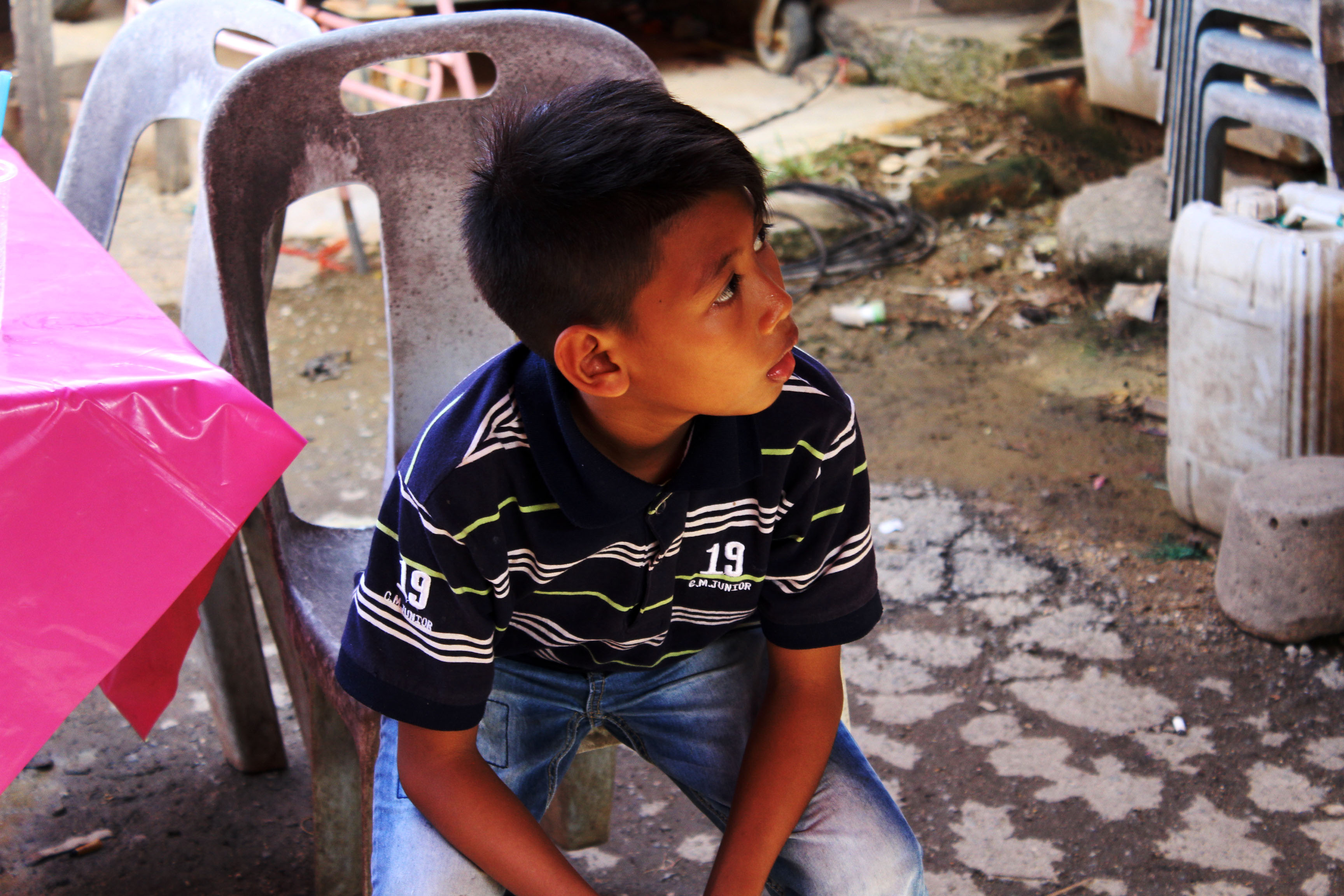 A rada na závěr – Člověk vážně nemusí vidět úplně všechno! 
Já se jdu teď modlit, aby mi z toho pupínku na čele nevyrostl třeba další prst.. jo, to jsme tam taky viděli! 
Mějte se překrásně 
S láskou Anie <3